Optical Amplifiers for Space Based Optical Communication
Aubin Donnot
Dr. Peter Kean
( Industrial Supervisor )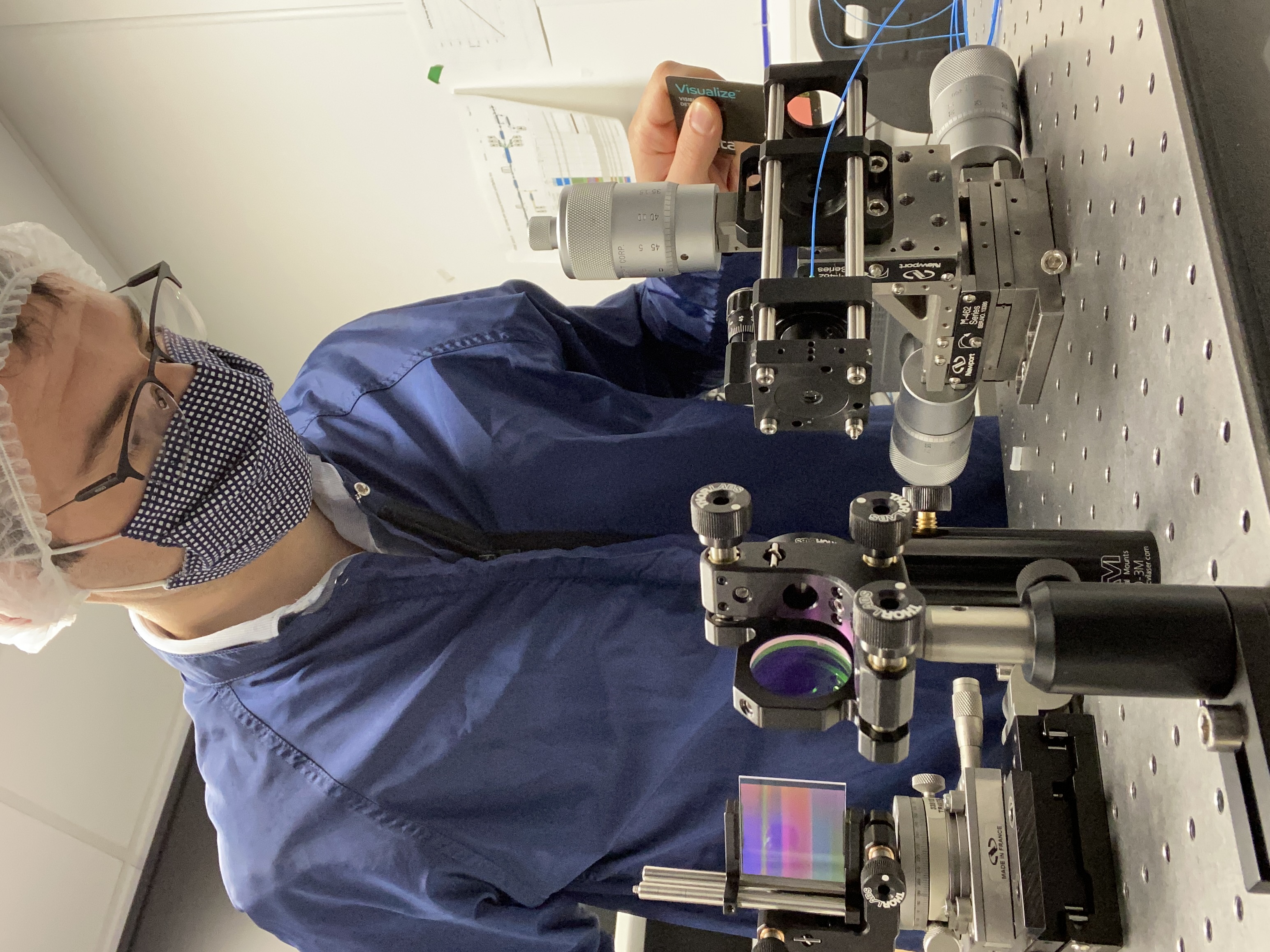 Project Overview
The satellite communications market (currently valued in excess of $60 B per anum) has experienced significant growth over the past decade. This growth has challenged the technical solutions that make use of standard radio frequencies. Laser based communication solutions have risen to meet this challenge building on the successes of their terrestrial counterpart. This project will focus on producing amplification systems for laser based communications systems that can provide sufficient optical power to cater for satellite to satellite communications and satellite to ground links.

Space-based optical systems face unique challenges due to the hostile nature of the operating environment. In the need to meet demanding constraints on space, weight and power, the systems must survive the acceleration and vibrations of a launch, extreme thermal cycling and exposure to radiation.

Historically Gooch and Housego have excelled at producing optical fibre components that are optimised to operate in highly challenging environments. Beginning by producing highly reliability couplers for sub-sea systems they have developed a range of processes essential for producing systems that will meet the demands of the space environment. During the course of my project I will harness and further enhance this understanding to deliver optical amplifier designs that a capable supporting Gb/s terrestrial to satellite communications links.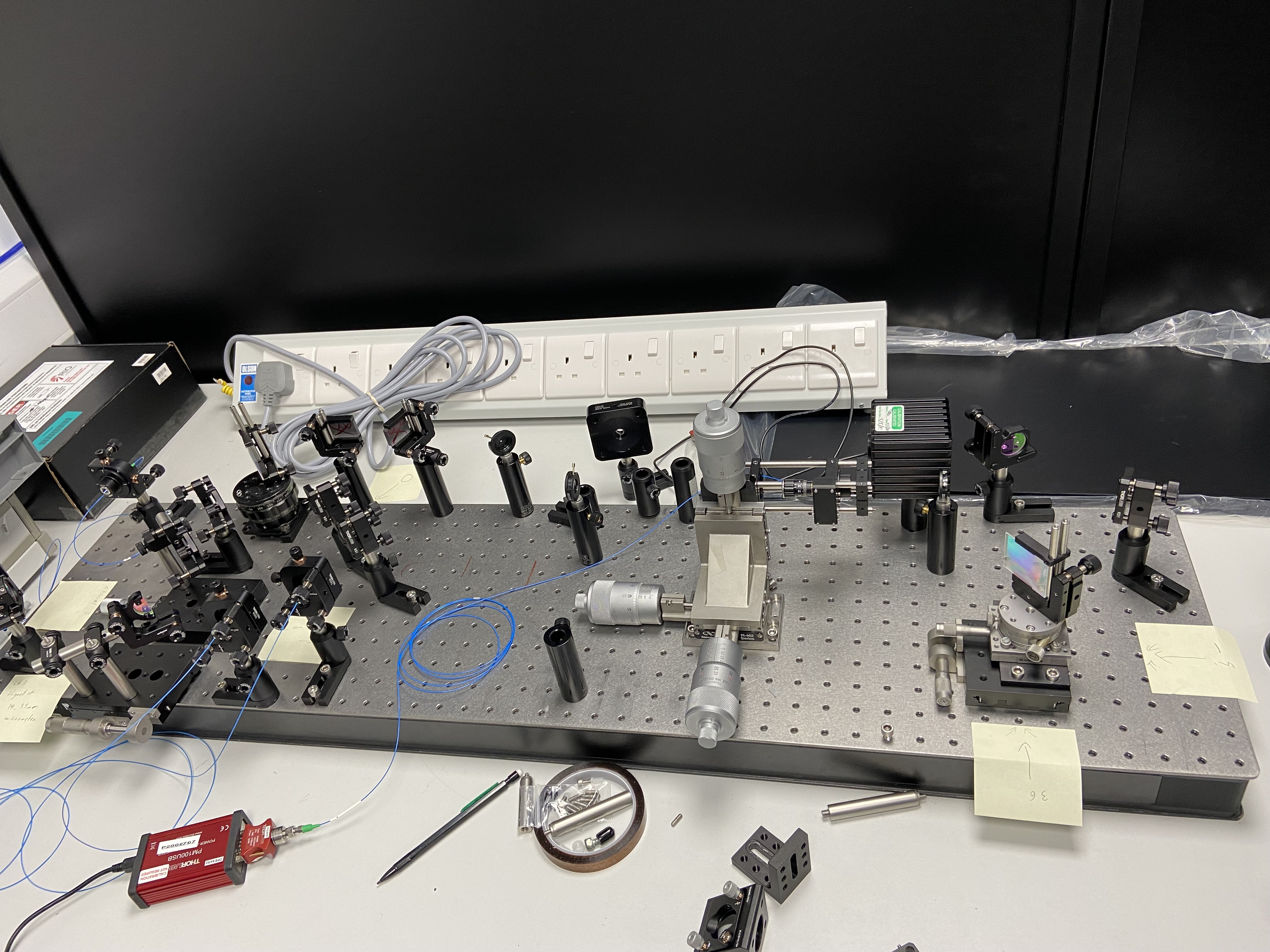 Why Strathclyde
Strathclyde has a strong record and proven capability for industrially relevant research. It has many years of experience in optics, particularly within sensing and plays a leading role in UK technological and industrial innovation.
The Strathclyde team (in particular Professor Walter Jonstone) were associated with the early development of couplers and have strong capability in photonics and amplifier technologies. Strathclyde, Glasgow and Scotland have a strong reputation in producing high qualified and well trained people and keep delivering to this day.
For students in general, Strathclyde offers a place of useful learning located coupled to world-class facility at the heart of the vibrant city of Glasgow for a perfect mixt of training and social skills in an historically rich environment.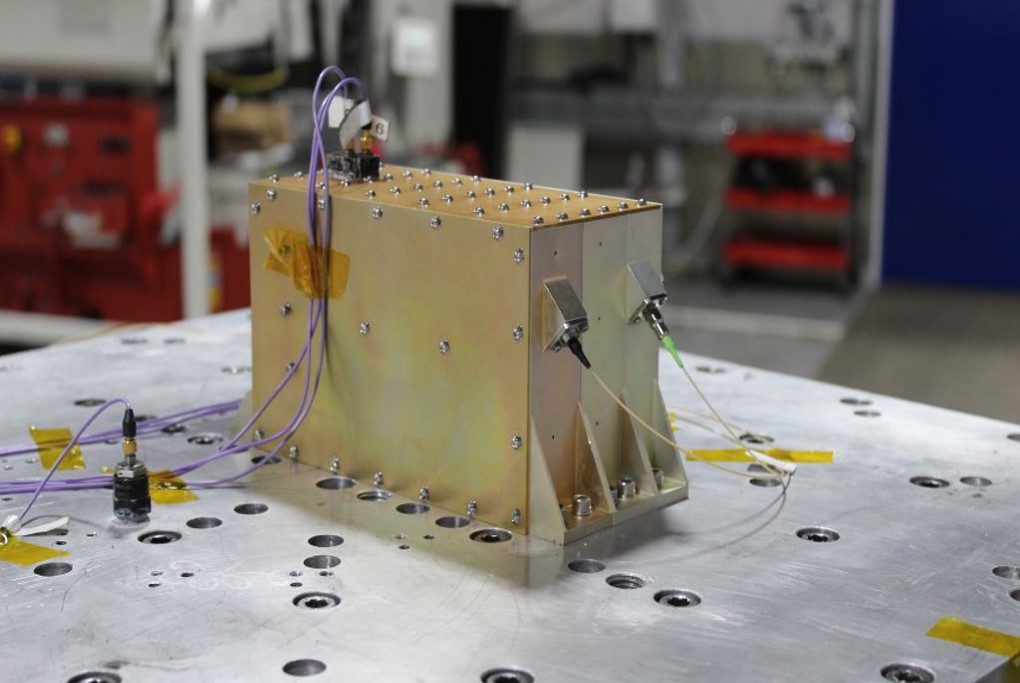 Business Impact
This project is expected to have a direct impact on fibre optic amplifier sales in the near term due to both the technical knowledge & capabilities acquired by the company for high power operation and also through publicity and marketing material that will be produced.
In the longer term, optical communication from the ground to earth orbiting satellites, is expected to grow into a sizeable market. Many ground stations will be required, each requiring several optical amplifier systems. In addition to this, inter-satellite communications will gradually require higher optical power as optical communications pushes into deep space to reach Mars and inter-planetary probes.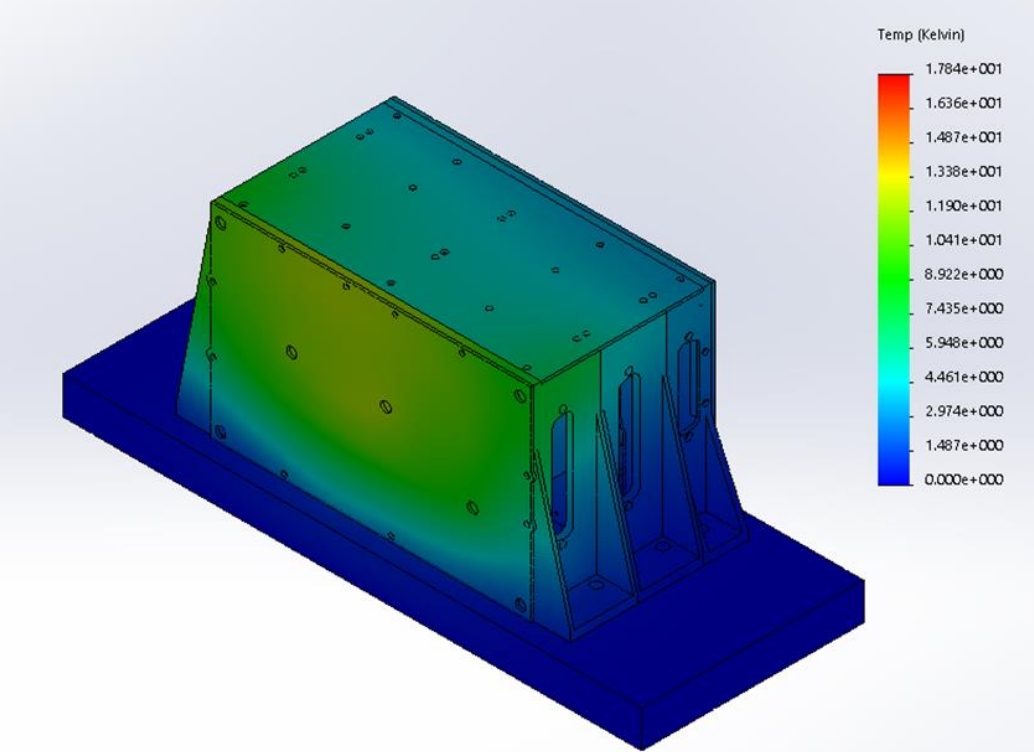 Researcher Experience
Having direct contact with industry leading expert greatly improved my skills and are a notable improvement when compared to a standard PhD. The interaction with the company experts forces you to focus on the broader picture and not only on your research to deliver the best out of your projects. Their expertise, coupled with extended training and outstanding research facilities allows you to master important and diverse skills needed for a successful industrial career.